Business Executive & Consultant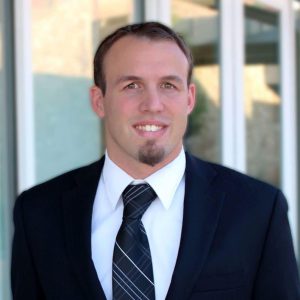 Launched freelance consulting businesses which has allowed for 12 years of hands-on experience in virtually every aspect of the marketing chain. Including brand management, product development, public relations, project management, emerging technologies, and market analysis. Examples include helping a $5 million annual business gain national exposure, resulting in a 900% growth over a 5 year support period, landing them on Inc. 5000's list of fastest-growing companies 3 years in a row. Clients have included national politicians, technology companies, legal associations, U.S. based manufacturing companies, and retail organizations. In 2019 Glover Ventures also entered into its first real estate investment project.
Valtim Marketing Solutions
Responsible for long-term strategic partnerships, client solutions development, and brand enhancement. I work with leading caused-based organizations and enterprise-scale organizations (generally > $20MM annual revenue/fundraising) to help solve their backend marketing logistical challenges. Additionally, I oversee Valtim's marketing teams and the creative services department.
Responsible for developing annual marketing budget, as well as planning, implementing and monitoring marketing initiatives for Vibration Solutions North and its parent company Moscow Mills, Inc. During my time at Moscow Mills I helped develop and launch all aspects of a new SBU, implemented a new enterprise class CRM system, and increased weekly RFQ's by 80% while doubling total number of new clients compared to previous 3 year average. Examples of clients include: GE, Delta TechOps, Hunting Dearborn, UTC, and Rolls Royce.
Assisted executive leadership team with marketing communications, including the development of a new branding image that better positioned Hibbert & McGee as an industry leader. Furthermore coordinator roll extended to designing new holiday season sales collateral that helped increase sales by 34%. Other responsibilities included digital marketing, CMS maintenance, SEO, and internal technical support.
As a business professional with 12+ years in the marketing industry, I turn chaos into beauty, transform complex projects into simple solutions, and achieve business objectives through cross-functional leadership and support. My unique perspectives allow for detailed analysis of business goals, while not losing sight of the greater picture. Powered by ample amounts of coffee my skills include team leadership, business strategy, data analysis, user experience development, change management, and strategic thinking and execution.
B.S. Business Administration, Marketing
Magna Cum Laude, Delta Mu Delta
Advanced Operations Management